Welcome Jenna Liguori to Adams Leclair
October 27, 2021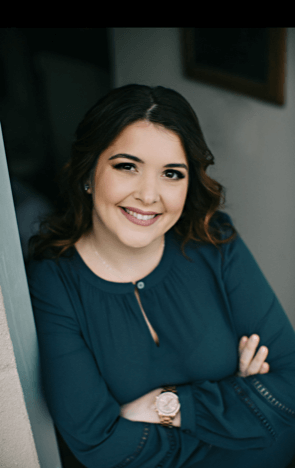 Adams Leclair is happy to announce that Jenna Liguori has joined the team as a paralegal. 
Liguori recently moved to Rochester after working for a prestigious law firm in Poughkeepsie.  She made the decision to pursue the paralegal profession after her stepfather died of COVID-19 in March of 2020.
"I decided to really re-evaluate my life and look inward to see what makes me truly happy.  My stepfather and I used to watch law shows together and I felt like his spirit was pushing me to fulfill what excites me the most and that is being a paralegal and working in law," said Liguori
Liguori says she enjoys discovery and trial preparation the most—performing even mundane things which must be done to get ready for court.
"I love looking for clues that can become answers.  What looks like a simple contract or a basic document will actually hold a key word that could help us win a case.  It's looking for those 'easter eggs' which drives me," said Liguori.
Liguori is a graduate of Marist College.  In 2019, she received the Forty Under 40 "Mover & Shaker" Award in her hometown area of Hudson Valley. She has already immersed herself in what Rochester has to offer by joining a book club and volunteering to coach Flag Cheer for the Spencerport Junior Rangers.