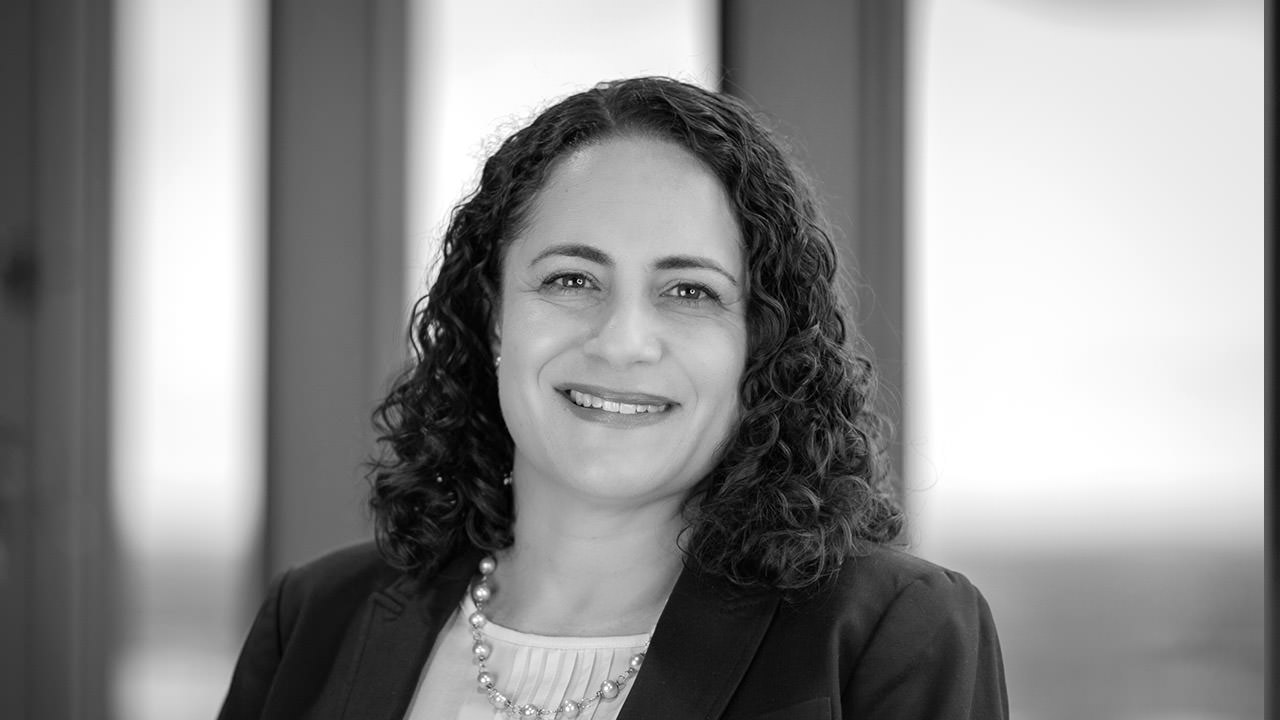 Stacey Trien is a founding partner at Adams Leclair LLP. She is a tenacious litigator with a focus on business litigation and employment law matters. She advocates for businesses and individuals involved in lawsuits arising out of contractual issues, employment law disputes, employment discrimination claims, wage and overtime disputes, education law, partnership and shareholder agreements, ERISA plans, federal and state warranty laws, property ownership disputes, commercial leases, securities disputes, and insurance disputes.
Stacey Trien regularly represents clients in state and federal trial courts, arbitration, and state and federal appellate courts, as well as before the New York State Division of Human Rights, the U.S. Equal Employment Opportunity Commission, and the U.S. Department of Education, Office for Civil Rights.
Stacey Trien also provides employment law support to businesses and educational institutions by advising on best practices and compliance, reviewing and updating policies and procedures, performing internal investigations, preparing employment contracts and severance agreements, and conducting seminars on sexual harassment and general compliance matters.
In addition, Stacey Trien practices in the area of insurance litigation and assists businesses in obtaining the reversal of insurance denials and negotiating coverage matters with insurance carriers.
Prior to practicing in Rochester, Stacey Trien practiced commercial litigation and employment law in Miami, Florida, for over a decade, where she represented hotel owners, franchisees, restaurants, car dealerships, condominium associations, real estate developers, and hedge funds, including funds involved in litigation related to the Ponzi schemes orchestrated by Scott Rothstein and Bernard Madoff.
RESULTS/REPRESENTATIVE EXPERIENCE
Obtained dismissal of federal and state discrimination claims on behalf of employer at the outset of litigation
Obtained dismissal in favor of educational institution accused by former professor of violating grievance procedures at the outset of litigation
Obtained finding of no discrimination by U.S. Department of Education, Office for Civil Rights, in multiple proceedings alleging discrimination on the basis of disability and other protected characteristics
Successfully negotiated settlement of significant wage and hour claims brought by multiple plaintiffs against hotel chain
Successfully deterred commencement of multiple threatened employment discrimination lawsuits
Obtained dismissal of multiple actions against manufacturer and vehicle dealerships accused of violating federal warranty laws
Successfully appealed a lower court ruling and obtained dismissal of a lawsuit against the guarantor of a commercial lease
Negotiated favorable settlement for commercial tenants in litigation with landlord allowing business to continue to operate at desired location for agreeable new lease terms
Successfully negotiated with insurance companies to reverse decisions to deny coverage in connection with ERISA claims, New York Labor Law actions, and lead paint lawsuits
Obtained substantial recovery in favor of retail business owner against credit card processor for violating terms of processing agreement
Represented hedge funds defending litigation related to the Ponzi schemes orchestrated by Bernard Madoff and Scott Rothstein in Florida and working with team of multiple defendants to settle those claims with substantial payments by co-defendants to the benefit of my clients
Represented City Attorney of Miami in high-profile litigation involving unpaid severance
Successfully defended decision on behalf of the National Flood Insurance Program on appeal in the U.S. Court of Appeals for the Eleventh Circuit Court setting the standard for coverage for water entering building from elevated structure
Provide full-service consulting to employers on human resources matters, including policies and procedures; investigations; employment contracts; non-compete provisions; severance agreements; disability accommodation; leave issues; FMLA; wage and hour issues; overtime classifications; hiring and background checks; pay equity; corporate compliance and ethics; executive compensation; and ERISA and benefit plans.
ACTIVITIES AND AFFILIATIONS
President, Greater Rochester Association for Women Attorneys
Board Member, Levy Family Foundation, a charitable foundation focusing on children and educational initiatives
Former Board Member, Monroe County Bar Association Foundation
Member of the National Association of College and University Attorneys
Member of the Monroe County Bar Association and the New York State Bar Association
RECOGNITION AND AWARDS
Named to Power List 20 for Labor & Employment Lawyers by Daily Record (May 2022)

Finalist for ATHENA Young Professional Award presented by Women's Council of Greater Rochester Chamber of Commerce (2022)

Selected to "Super Lawyers" and recognized by "Best Lawyers of America" for Employment Law and Insurance Litigation
President's Award from the Greater Rochester Association for Women Attorneys (2018)
Daily Record Excellence in Law recipient (2017)
Named Hon. Judith S. Kaye Commercial and Federal Litigation Scholar by the New York State Bar Association (2016)
Featured by the Rochester Democrat & Chronicle as a Woman to Watch (2016)
PRESENTATIONS AND SEMINARS
Covid Law Update presented to members of CONEX, the Construction Exchange of Buffalo & WNY, October 28, 2021, Webinar
NY HERO Act Activated: New Covid-19 Protocols, presented to Greater Rochester Chamber of Commerce, September 17, 2021, Webinar
Employment Law Developments, Post Covid, presented to members of CONEX, the Construction Exchange of Buffalo and Western New York, April 28, 2021, Webinar.
HR Update: Online Seminar for Employees and HR Professionals During the Pandemic, May 2020, Webinar.
COVID-19 Legal Update for Construction Employers, March 2020, Webinar.
Sexual Harassment: Best Practices, March 2020, Rochester Builders Exchange, Rochester, New York.
New York State Bar Association CLE Program "Insurance Coverage: A Glimpse Forward and a Glimpse Back," Spring 2018, Buffalo, New York.
New York State Bar Association CLE Program: "Updates and Hot Trending Topics Affecting Insurance Coverage," Spring 2017, Buffalo, New York.
"13 Extraordinary Women Share Their Secrets of Success," Temple B'rith Kodesh, Rochester, New York.
RECENT BLOG POSTS AND PUBLICATIONS