Adams Leclair Named To "Best Law Firms" 2022
November 4, 2021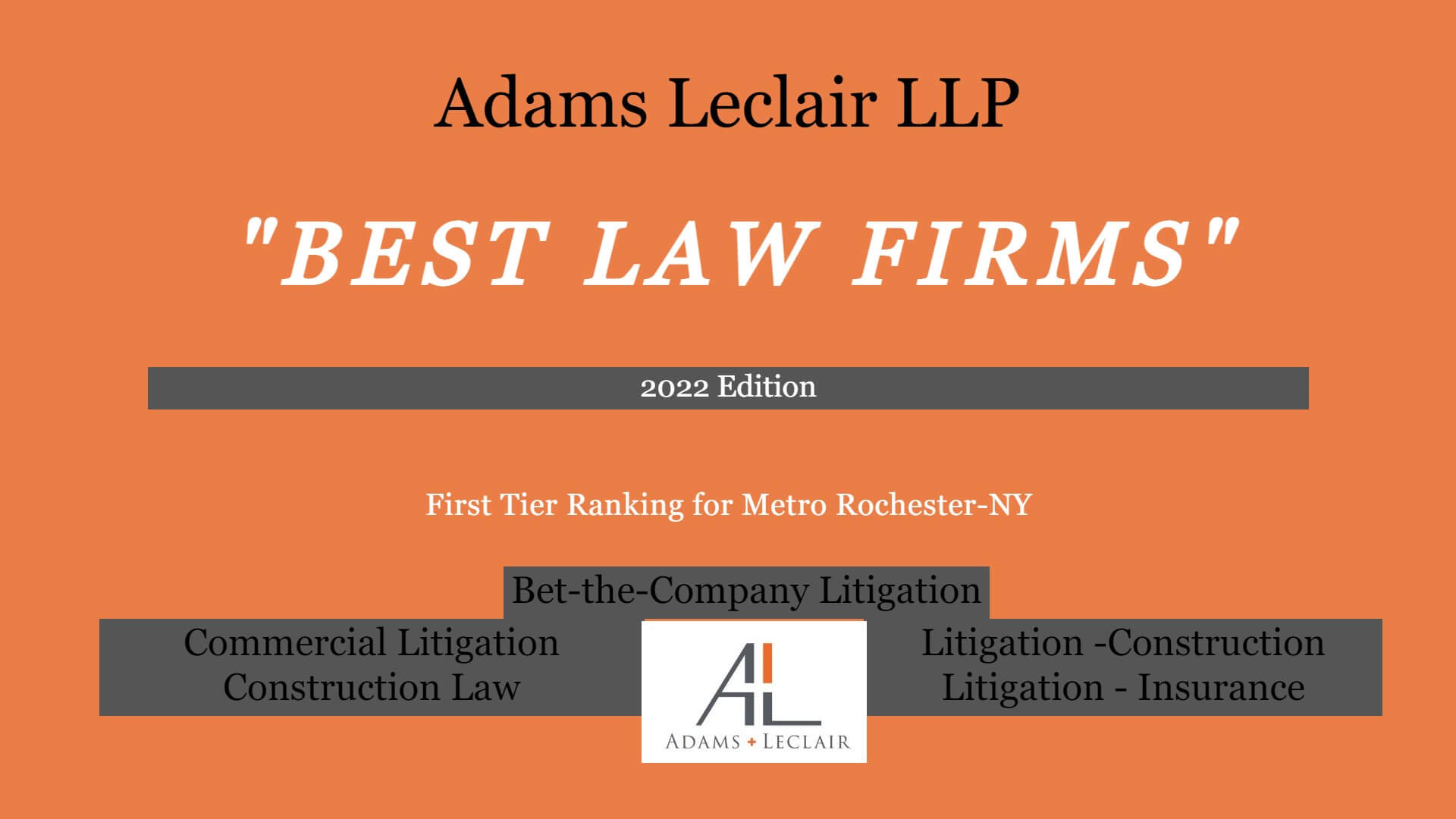 Rochester, N.Y.–The litigation firm of Adams Leclair LLP has once again been named to "Best Law Firms" by U.S. News – Best Lawyers® in several practice areas.
The firm's First Tier ranking in Rochester-NY includes the categories Bet-the-Company Litigation, Commercial Litigation, Construction Law, Litigation – Construction, and Litigation – Insurance.
Adams Leclair is a litigation law firm that concentrates its practice in commercial and construction advocacy throughout upstate NY.  The firm recently opened a satellite office in Albany, NY near the state capitol to better serve the firm's construction and business clients.
Earlier this year, all of the partners plus the firm's senior counsel received recognition in The Best Lawyers in America©. Anthony Adams, Daniel Adams, Richard Bell, Steven Cole, Mary Jo Korona, Paul Leclair, Jeremy Sher, and Stacey Trien were all selected for the 2022 Edition in various practice areas.  Managing partner Steven E. Cole was named "Lawyer of the Year" in Bet-the-Company Litigation in the Rochester, NY region.